Hi Everyone! I am teaming up with
Mommy & Me Creations
for a little 'getting to know you' linky party. Visit her blog to join in...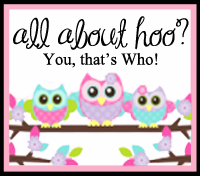 Here are the questions & my answers :)
1) Are you a mom? And if so, how many kids do you have?
I am a mom! I have 3 kids...Trent (14), Molly (11), Tate (1).
2) What is your most favorite thing about your mom?
She is SUPER creative!
3) Name 3 of your favorite things that you have done with your mom.
Any of our vacations (there have been lots), shopping, and just hanging out!
4) Do you have a special gift to give your mom? If so, what is it? Do you dare share?
She has asked for flowering hanging baskets for her front porch. What momma wants, momma gets...ha!
4) What are your plans for Mother's Day?
We always have a cookout at her house around the pool! Yay!
Make sure that you take advantage of the TPT sale! It ends tonight...go get some really awesome stuff made by some really awesome teachers! Have a great night everyone!!

~Jen