You've probably all played the popular game BOO at school where you leave a ghost on someone's desk or mailbox along with a treat. Let's do the same by sharing some love from our stores...
Here's how to play. Choose a fellow blogger that has MORE followers, another that has about the SAME number of followers, and last, someone that has LESS followers.

Highlight their blogs with links to encourage others to check them out. Don't forget to let your fellow bloggers know that you shared about them.


Lastly, leave them some love by offering them a goody from your store as their "treat."
Here are my bloggy favorites:
1.

Nicole is super creative & I LOVE all of her stuff!! Go check out her awesome blog!
2.
Danielle is one of my favorites & she gives away really great freebies! :) You don't want to miss out on this one! Tell her I sent 'ya!!
3.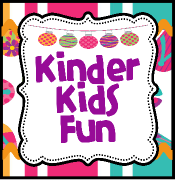 Joni makes really great stuff that is perfect for my kinders! I have helped her in a giveaway & I know that you will not be disappointed with her cute blog!!
Now it's your turn. Pass on the BOO to 3 of your favorite blogs, tell us about them, and link up!
And~ just for hanging in until the end of this post...here is a little treat for you!
So...go link up this is so much fun!!