In an effort to try to stay a little ahead of the game, I have been looking for some cute little craftivities to do with my littles for President's Day. Here are a few cute things that I found on Pinterest that looked like they would be relatively easy to prepare...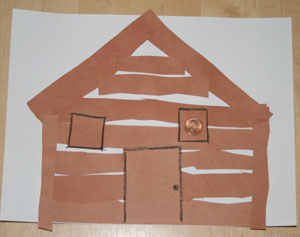 How cute is Lincoln's cabin? I love the penny attached to make it look like Lincoln is looking out of the window! :)
My kiddos will love this Lincoln mask! How easy is this one!?!?
We can't forget Washington. This one looks like a little more work, but has the potential to be totally cute!
Of course, we will make a President Obama! I am so glad that TLC lessons had this one as a freebie!!!
If you want to see more details about the projects you can click on each one & it will take you to the original link!
I am almost finished with my President's Day & St. Patrick's Day Literacy Units. I know I'm a little behind...I'll try harder!
Have a super Sunday ya'll!!
You know you wanna comment...go ahead...do it! :)